Google just updated is Pixel Buds so that they respond to more gestures. Some annoyances in the user experience meant I eventually stopped using mine over some of my other headphones, but a new update rolling out addresses some of the headphone's biggest annoyances. Simply double tap the right earbud will skip the now playing song, so it's a great way to navigate through a playlist without needing to take out your phone.
However according to Google, users will now have the option of changing that to the ability to skip to the next track when listening to music. Instead of that gesture reading incoming notifications, it can now be set to skip tracks.
The first of the two gestures will allow you to triple tap the right earbud to turn your Pixel Buds on or off.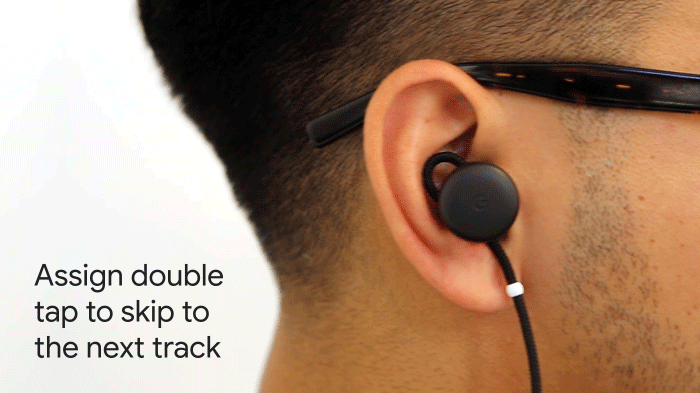 Now you can turn on/off your Pixel Buds through a triple tap
And finally, Google has made it easy to switch your Pixel Buds connection between devices - all you have to do is to select your Pixel Buds from the Bluetooth menu of the desired device. Your Pixel Buds will disconnect from the device you were using and connect to the new one.
We're adding three highly-requested features with the latest update that is beginning to roll out today.
Maybe I'm being too picky, but I wish on/off were active quadruple-tap.
High school seniors pull off epic prank in Wisconsin
Police went on to say that it's one of the best senior pranks the school has ever seen. However, the front portion of 90s Grand Am is actually missing.